COLLABORATIVE ACCOUNTING
FOR
CHARITIES

, THIRD SECTOR &
NOT-FOR-PROFIT ORGANISATIONS
Providing a safe place for your accounts.
As specialist charity sector accountants, our vast experience and knowledge ensures that we understand what makes charities and not-for-profit organisations tick.
We also understand the more complex requirements and challenges that charity accounts often pose. As charity sector accountants we offer a fully scalable solution for your accounting needs. From advising on accounting systems, best practice or how best to deal with grants, to help with training, auditing of accounts, or providing a fully outsourced solution.
We can be sure to offer both peace of mind and more time to focus on moving the organisation forward.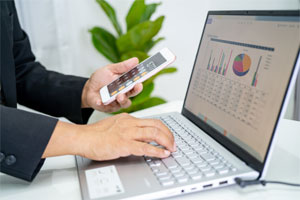 ONLINE ACCOUNTS
Robinsons have launched an entirely new online bookkeeping and accounts service for business and charities.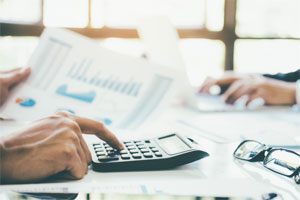 AUDIT
We offer a comprehensive auditing service with the quality and professionalism of "Big Four" firms but the friendliness and efficiency of a smaller organisation.
OUTSOURCE YOUR ACCOUNT
A cost-efficient solution for more flexible overheads and a simple approach to allowing your organisation to focus on what it does best.
OUR

TAX SERVICES

PLEDGE


YOUR CHARTER
We believe strong and successful business relationships are built on mutual trust and respect.
This is our pledge to you:
CHARITY SECTOR ACCOUNTANTS TRUSTED BY LONDON BUSINESSES
FOR OVER 30 YEARS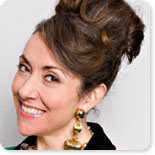 Tina Baker
Tina Baker is a prolific journalist, broadcaster and keep-fit instructor, whose career includes over a decade reviewing the best of British soap for GMTV, and a regular column in TV Times. She was an inspiration to viewers nationwide when she took part in ITV1's Celebrity Fit Club, where she was voted Most Outstanding Contestant after losing 2st 7lbs.
Here she explains why Robinsons have been essential in helping her to manage her busy life.
"I come from a pretty working class background, and I've always been taught to appreciate the value of money. I think that money is a hugely emotional thing – it can really affect everything you do – so it's important to me that I feel my finances are in the best possible hands.
I first became a client of Robinsons nearly ten years ago. Joseph Robinson is my primary contact at the firm, and he's been fantastic. Not only does he offer sound advice, but he's also a very calming influence; he listens to all my worries and concerns and offers practical solutions. This is more important to me than ever before, as the credit crunch really starts to bite.
The nature of my job is very unusual. I work from home, and no day is the same. Some days I'm watching daytime TV for one of my columns, on others I'm giving interviews from my small radio studio in my spare room, and I also run keep-fit sessions. Because of this variety, my income can vary hugely, at very little notice. Joseph understands this, and helps me to plan effectively.
Over the years I've had advice from Robinsons on a range of issues. It was on Joseph's advice that I became a sole trader, a move which has really helped to streamline my finances. Some years ago I earned a large sum of money and wanted to fulfil my dream of getting a cottage by the sea. I now receive rental income from the cottage, which Joseph helps me to keep track of! Robinsons also put me in touch with a mortgage adviser who helped me to get a tracker mortgage at just the right time.
Overall, I would wholeheartedly recommend the Robinsons service. I've never had one bad piece of advice from Joseph. Most importantly, he understands me and the way I work completely, and he tailors his advice to make it suitable for me and my way of life. To me, that's an invaluable asset in an accountant."