Accounting done

differently
Getting down to business,

for your business
From start-ups to established SMEs or larger organisations looking for senior input with a fresh perspective, we're here to help whichever stage of the business life-cycle you happen to be at. Whether that means simple yearly accounts, a fully outsourced Financial Director function or high-level business strategy, we offer comprehensive and flexible accounting packages to suit your needs.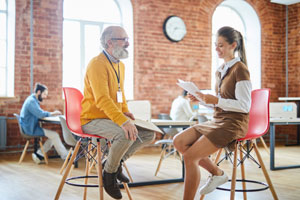 When we took the big, bold move of founding our own business in 1992 it was daunting yet exciting. The same is true for start-ups today and sometimes all we need is that little bit of support along the way.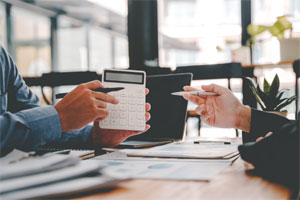 We'll complete your Corporation Tax Return and CT600 submission, as standard. All included as part of our business accounts tax services. Please contact us for further details.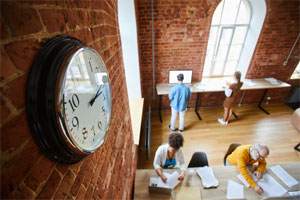 Every UK company is obliged to file accounts at Companies House following their year end. As part of our service you can always be sure that your accounts are filed within required deadlines.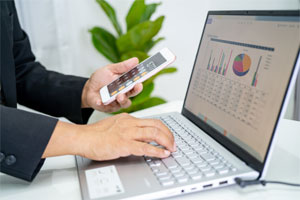 Payroll administration that allows you to focus on your business. Our dedicated specialists will manage your payroll processing. Please contact us for further details.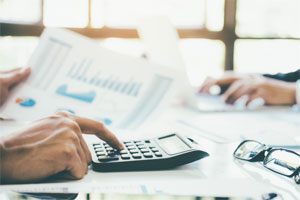 We work with business owners to create and implement cost savings or other improvements in vital business functions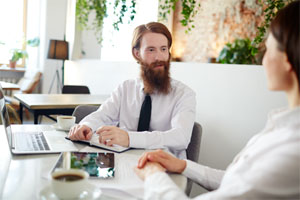 Regular management accounts are an invaluable tool for companies looking to gauge the performance of their business. Please get in touch for further details.
A cost-efficient solution for more flexible overheads and a simple approach to allowing your organisation to focus on what it does best. We offer a wide range of services from interim to fully integrated.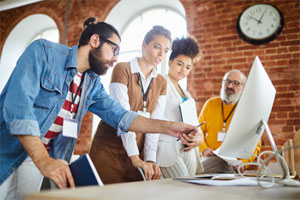 We work with you to perform a System Specification which analyses your current and future needs and advises on software options to suit you. Please get in touch for further details.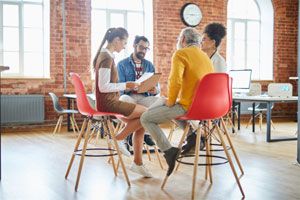 Offering a fresh perspective from a senior Director on all aspects of your business from opportunities profit-boosting to tax-busting, risk, strategy and more. Please contact us for further details.
A few words from our clients…
As a small business you need drive and determination to succeed. You need people who understand small and medium sized firms. You need an accountant who thoroughly understands your needs and the tax services your business requires.
Robinsons have many years of experience and understanding across sectors such as creative industries, retail, property , engineering or logistics.
From advertising agencies to architects, TV production companies to designers, we understand the vital balance between creativity and commercialism particularly well. So whether you're a literary agent or just an individual in the entertainment industry, the tax services we offer and our many years of sector experience can help guide you and your finances in the right direction.
Tim Mortimer
- MWO - Managing Partner
"Of all the top fifty advertising agencies, we're one of the few that are independent. We value that independence and that's one of the reasons we like Robinsons; they're a small, dedicated company who don't have the faceless anonymity of some of the larger accountancy firms. But they also know that small in size doesn't mean small in mentality - like us, they have the commercial understanding and drive of much larger firms."

Steph Hughes
- Clearcast - Head of Internal Operations
"We decided to go with the outsourced accounts service because we felt it suited our needs. The concept of offshoring or outsourcing an accounts department is one that I think many smaller companies are starting to wake up to. We use a simple system - we code our invoices in-house, upload them to Robinsons, and they handle the rest. They handle management accounts, VAT Returns, statutory accounts and all other accounting functions on our behalf. The team at Robinsons are on hand if we have a query, so we still have total control of our accounts at all times."

Nick Fellows
- HotHouse Productions - Founder
"HotHouse has used Robinsons as its accountants since the company was founded. Richard Brattle has been instrumental in helping us build our business from a small TV production company, to a large multi-national player in lifestyle sports coverage. I wanted to have an accountant who understood the drive and ethos behind the business I was setting up. I think that is one of the key reasons that our relationship has worked: he understands the synergy between creativity and commercialism. He's not just a numbers man – he sees beyond the balance sheet and understands the heart of our business."

Robin Adams
- Adams Kara Taylor - Co-founder and Director
"Robinsons handled our management accounts and our whole Financial Director function seamlessly. They provided a proactive, straight-forward service; we always knew exactly what they were billing us and when, they responded to queries quickly and efficiently, and they were always on time."

OUR

TAX SERVICES

PLEDGE


YOUR CHARTER
We believe strong and successful business relationships are built on mutual trust and respect.
This is our pledge to you: