Collaborative accounting
for media and the creative industries
MEDIA SECTOR ACCOUNTANTS TRUSTED BY LONDON BUSINESSES FOR OVER 25 YEARS
Robinsons have many years of experience and understanding across the media sector and creative industries.
From advertising agencies to architects, TV production companies to designers, we understand the vital balance between creativity and commercialism particularly well.
So whether you're a literary agent or just an individual in the entertainment industry, our many years of experience as specialist media sector accountants can help guide you and your finances in the right direction. SEND US YOUR RECORDS
Send us your records, or simply a bundle of receipts, and we will work with you to make the whole process stress-free. AVOID OVER-PAYING TAX
We can also ensure that you're not over-paying tax by helping you to plan effectively, giving you confidence that there are no nasty surprises around the corner. WE'LL DEAL WITH HMRC
We'll liaise with the inland revenue on your behalf, dealing with all audits or queries that come your way.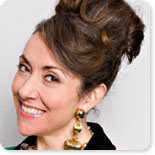 Tina Baker
Tina Baker is a prolific journalist, broadcaster and keep-fit instructor, whose career includes over a decade reviewing the best of British soap for GMTV, and a regular column in TV Times. She was an inspiration to viewers nationwide when she took part in ITV1's Celebrity Fit Club, where she was voted Most Outstanding Contestant after losing 2st 7lbs.
Here she explains why Robinsons have been essential in helping her to manage her busy life.
"I come from a pretty working class background, and I've always been taught to appreciate the value of money. I think that money is a hugely emotional thing – it can really affect everything you do – so it's important to me that I feel my finances are in the best possible hands.
I first became a client of Robinsons nearly ten years ago. Joseph Robinson is my primary contact at the firm, and he's been fantastic. Not only does he offer sound advice, but he's also a very calming influence; he listens to all my worries and concerns and offers practical solutions. This is more important to me than ever before, as the credit crunch really starts to bite.
The nature of my job is very unusual. I work from home, and no day is the same. Some days I'm watching daytime TV for one of my columns, on others I'm giving interviews from my small radio studio in my spare room, and I also run keep-fit sessions. Because of this variety, my income can vary hugely, at very little notice. Joseph understands this, and helps me to plan effectively.
Over the years I've had advice from Robinsons on a range of issues. It was on Joseph's advice that I became a sole trader, a move which has really helped to streamline my finances. Some years ago I earned a large sum of money and wanted to fulfil my dream of getting a cottage by the sea. I now receive rental income from the cottage, which Joseph helps me to keep track of! Robinsons also put me in touch with a mortgage adviser who helped me to get a tracker mortgage at just the right time.
Overall, I would wholeheartedly recommend the Robinsons service. I've never had one bad piece of advice from Joseph. Most importantly, he understands me and the way I work completely, and he tailors his advice to make it suitable for me and my way of life. To me, that's an invaluable asset in an accountant."
OUR PLEDGE – YOUR CHARTER
As media sector accountants, we will establish a strong and trusting relationship with our clients.
We pledge the following:
You will get first rate attention
A Director of the company will oversee your account and you will always deal with the same person.
You'll get accurate and relevant information
You will get the best advice – even if that means referring you on to one of our partner firms.
You'll know exactly what you're paying and when
We have a transparent fee structure which means you'll be offered fixed fees for three years. So no nasty surprises when your invoice arrives.
We will never be late, ever
You will always receive what we promised when we promised.
You will not be charged for email and phone support
We favour a proactive approach with our clients – it's good to talk!
MEDIA SECTOR ACCOUNTANTS TRUSTED BY LONDON BUSINESSES FOR OVER 25 YEARS